From the Shelf
2017: My Favorite Things in Comics and Graphic Novels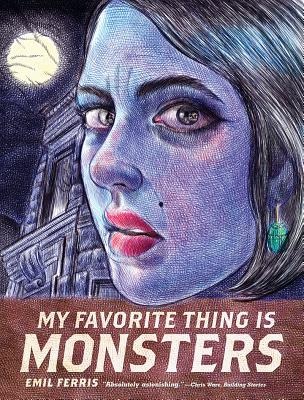 Every year is a great year for comics and graphic novels, provided you know where to look, and 2017 was no exception, with books from DC and Marvel coexisting alongside the weirder worlds of Image, Fantagraphics and indie comics. Despite the wealth of options, my 2017 was dominated by the audacious vision of Emil Ferris in her debut graphic novel, My Favorite Thing Is Monsters. The first entry in a two-volume epic, My Favorite Thing Is Monsters is set in Chicago in the late '60s as seen by a 10-year-old girl who's obsessed with pulp horror magazines. The narrative is grounded in a complicated murder mystery that spins off in strange and deeply sad directions. Ferris's medley of real-life horror and outlandish B-movie pulp--the protagonist pictures herself as a werewolf--might be unwieldy in lesser hands, but the whole thing is tied together and elevated by the utterly distinct pen-on-notebook-paper art. It's a masterpiece.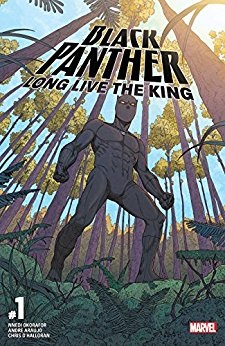 Filling out my year in comics were some exceptional ongoing series, including Ta-Nehisi Coates's run on Black Panther, which continues to be a thoughtful meditation on power and politics. Roxane Gay's Black Panther: World of Wakanda provided backstory and nuance to characters introduced by Coates, and I'm sure Nnedi Okorafor's Black Panther: Long Live the King, due out in March 2018, will prove promising. Last year also saw the timely release of the long-awaited Bitch Planet Vol. 2: President Bitch, which lives up to its confrontational title with more tales of feminist revolt in a dystopian society. Meanwhile, Saga continues to prove its relevance five years after the first issue's release. Brian K. Vaughan's focus on the bonds of family, love and friendship in a strange, conflict-riddled universe rings as true in 2017 as ever, brought to life as always by Fiona Staples's remarkable art. This is just a sampling of the many comics and graphic novels that brought readers (like me) through a turbulent year. --Hank Stephenson, bookseller, Flyleaf Books, Chapel Hill, N.C.



In this Issue...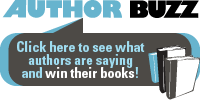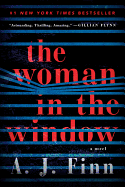 An agoraphobic witnesses a murder in this amazingly assured mystery debut.

Matt de la Peña and Loren Long offer the world Love, a gentle, poetic picture book about love in all circumstances, even the tough ones.

Fire Sermon is a fervent innovative take on an age-old story of infidelity and guilt.
Review by Subjects:
Fiction ⋅ Mystery & Thriller ⋅ Biography & Memoir ⋅ History ⋅ Essays & Criticism ⋅ Science ⋅ Health & Medicine ⋅ Children's & Young Adult

Book Candy
The Books in Portlandia
To celebrate the final season of Portlandia, Quirk Books explored "the fictional literary references in the show--books that the writers room at Portlandia created just for us."
---
Buzzfeed shared "13 hilarious parodies of your favorite books."
---
A hardback first edition of Harry Potter and the Philosopher's Stone worth £40,000 (about $55,945) was one of a number of rare books stolen in England, BBC News reported.
---
New York City's Poetry Brothel "combines literature with burlesque for a whole different kind of literary event," Bustle wrote.
---
Author David Crystal explored "sound and fury: how pronunciation provokes passionate reactions" for the Guardian.

Great Reads
Rediscover: High-Rise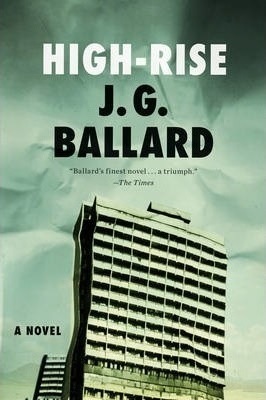 "Later, as he sat on his balcony eating the dog, Dr. Robert Laing reflected on the unusual events that had taken place within this huge apartment building during the previous three months." From that promising start, J.G. Ballard's High-Rise (1975) takes an express elevator into violent absurdity and social criticism when the residents of a luxury high-rise devolve into warring tribes. The 40-story, 1,000-unit building is its own self-contained city, one that inexplicably descends into a sort of urban Lord of the Flies as the wealthy upper floors, the vast expanse of middle-floor professionals, and the working-class lower floors battle over elevators, staircase landings and swimming pools. As the building's utilities fail and food becomes scarce, the surviving residents succumb to their deepest, darkest human desires.

High-Rise's literal class war uses black humor and farcical violence to critique modern living and social stratification, among other targets. It ranks among Ballard's (1930-2009) best-known novels, which also include Crash (1973), a story about sexual attraction to car crashes; a series of post-apocalyptic sci-fi novels from the 1960s (The Drowned World, The Crystal World, The Burning World); and the semi-autobiographical Empire of the Sun (1984). A film adaptation of High-Rise, directed by Ben Wheatley, starring Tom Hiddleston, Jeremy Irons, Sienna Miller, Luke Evans and Elisabeth Moss, was released in 2015. High-Rise was last published in 2012 by Liveright ($14.95, 9780871404022). --Tobias Mutter
The Writer's Life
Children's and YA Black History Month Reading List
2017 gave us some incredible books for children and teens (you can see our Best Of list here). With Black History Month almost upon us, we wanted to highlight a few of those amazing titles by black authors and illustrators. If you haven't already, definitely check out the books below.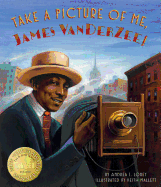 Take a Picture of Me, James VanDerZee! by Andrea J. Loney, illus. by Keith Mallett (Lee & Low, $19.95, hardcover, 40p., ages 6-9)
James, the oldest son born to John and Susan Elizabeth VanDerZee, the butler and maid for President Ulysses S. Grant, was raised in Lenox, Mass., in an artistically inclined family. He "liked to paint, but drawing people was hard. He could never get their expressions right. James wanted to share the beauty he saw in his heart." When a gentleman comes to his home and uses a "contraption called a camera" that perfectly captures "everyone's smiles and [his] mother's sweet gaze," James knows immediately how one makes great pictures: with a camera. Andrea J. Loney's text highlights VanDerZee's determination and imagination as it lays out his journey; Keith Mallett's acrylic on canvas illustrations set tone beautifully. The vibrant illustrations paired with the lively text make Take a Picture of Me, James VanDerZee! a picture book biography that shares the beauty VanDerZee saw in his heart.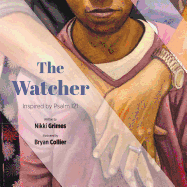 The Watcher: Inspired by Psalm 121 by Nikki Grimes, illus. by Bryan Collier (Eerdmans, $17, hardcover, 42p., ages 6-10)
For those unfamiliar with "golden shovel" poems, here's how they work: choose an existing poem, then create a new poem by ending each line with the exact words, in order, of the original poem. Here, Coretta Scott King Award winner Nikki Grimes opens with Psalm 121, and alchemizes the verses into The Watcher, a contemporary narrative about a bully and her victim who learn how to be friends. Hopeful and affecting, Grimes and Bryan Collier's third collaboration provides exquisite affirmation of the healing power of forgiveness and compassion.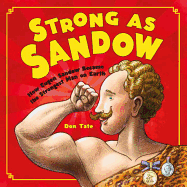 Strong as Sandow: How Eugen Sandow Became the Strongest Man on Earth by Don Tate (Charlesbridge, $17.99, hardcover, 40p., ages 6-9)
Don Tate, who used to be a bodybuilder, treats the exceptional life of Eugen Sandow with appreciation and respect while making sure to note that much of what people today know about Sandow came from the man himself--a man who constantly sought perfection and sometimes stretched the truth. Tate's biography of one of the first international sports stars is welcoming to the young reader with approachable text and rich digital illustrations. And, for the budding athlete, there is even a page that teaches strength-building exercises.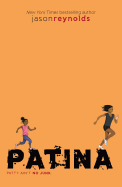 Patina by Jason Reynolds (Caitlyn Dlouhy/Atheneum, $16.99, hardcover, 240p., ages 10-13)
Patina, the second book in Jason Reynolds's Track series, has the titular character interacting with and befriending the cast of characters from Ghost while maintaining a stand-alone story. It is simply impossible not to love Patina. She is, as she states of herself, "No junk. Frida [Kahlo] in a suit. Mary J. Blige in track shoes." Charming, hardworking and a dedicated sister, runner and student, Patina is a wholly sympathetic character who finds her own peace by learning to work with others.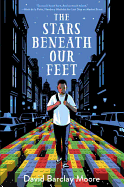 The Stars Beneath Our Feet by David Barclay Moore (Knopf, $16.99, hardcover, 304p., ages 10-up)
Lolly Rachpaul's older brother, Jermaine, was shot and killed and Lolly keeps erupting in anger. He's scared, too; living in the St. Nick projects in Harlem, he's always on guard. Some of the older kids in the neighborhood are pressuring Lolly to join a "crew," but what Lolly really wants to do is keep working on the one thing that, as he says, "Makes me me": Legos. Following the instructions has always been important to him, but after Jermaine's death, Lolly begins creating cities. When his mother's girlfriend starts bringing home garbage bags full of cast-off Lego bricks from her custodian job, Lolly's ambitions--and his city--grow. David Barclay Moore's magnificent debut novel, The Stars Beneath Our Feet, is a story about making choices. "The folks you hang out with can raise you up or bring you down low," Lolly discovers. It's up to him to choose.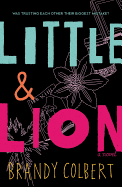 Little & Lion by Brandy Colbert (Little, Brown, $17.99, hardcover, 336p., ages 15-up)
Returning to Los Angeles from boarding school, Suzette is excited to see her old friends, especially her crush Emil and her stepbrother Lionel, whom she calls "Lion." She is disappointed to find that Lionel, diagnosed with bipolar disorder, has disconnected from their group of friends, especially because her parents' desire to focus on his treatment was the reason Suzette was sent to boarding school in the first place. Suzette (whom Lionel calls "Little") thinks her mother "really thought she did what was best for all of us by sending me away," but she knows "how easy it is to believe you're doing the right thing if you say it to yourself often enough." Little & Lion unfolds in alternating "then" and present-day chapters, allowing Suzette to understand what happened while she was away and what happened to send her away. Brandy Colbert paints a realistic, nuanced portrait of bipolar disorder, showing Lionel's high energy and irrational anger while also depicting the long process that begins with identifying symptoms and leads to diagnosis and management. Suzette's coming to terms with her bisexuality and Lionel's bipolar disorder are given the gravity and time they deserve without pat outcomes. Sexy moments and raucous but realistic teen parties round out this passionate, contemporary bildungsroman.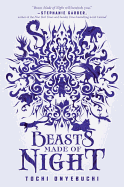 Beasts Made of Night by Tochi Onyebuchi (Razorbill, $17.99, hardcover, 304p., ages 12-up)
To craft the gripping fantasy world of Tochi Onyebuchi's debut novel, Beasts Made of Night, he takes the age-old idea of the haves and the have nots, adds a dose of magic, sprinkles in action and intrigue, then tops it all with a deliciously complex character on his path of self-discovery. Beasts Made of Night is an intense novel that touches on powerful themes of justice, inequality and family. Onyebuchi's inventive realm, combined with the Nigerian influences, ink the reader's soul and are certain to leave a lasting mark on the young adult canon as well.
Book Reviews
Fiction

Grove Press, $24, hardcover, 224p., 9780802127044
Harper, $26.99, hardcover, 384p., 9780062660763
Akashic, $15.95, paperback, 224p., 9781617755927
Mystery & Thriller

Morrow, $26.99, hardcover, 448p., 9780062678416
Putnam, $28, hardcover, 336p., 9780399161506
Biography & Memoir
Dey Street Books, $16.99, paperback, 240p., 9780062499233
History
Bloomsbury, $30, hardcover, 432p., 9781608196708
Essays & Criticism
Viking, $28, hardcover, 304p., 9780735223912
Science
W.W. Norton, $25.95, hardcover, 368p., 9780393243314
Health & Medicine
Little, Brown, $28, hardcover, 336p., 9780316343763
Children's & Young Adult

Putnam, $17.99, hardcover, 40p., ages 4-8, 9781524740917
Chronicle, $17.99, hardcover, 40p., ages 5-9, 9781452148571
--- SPECIAL ADVERTORIAL OFFERINGS ---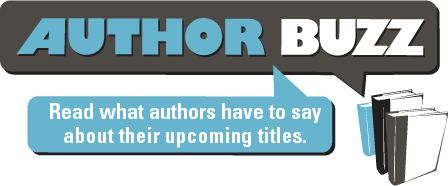 Dear Reader,

Deciding to kill your husband is easier than you might think. Just ask Detective Shannon Bradford. She thinks about it all the time, the shape of the back of his head. What it would be like to pry it open with the claw end of a hammer. But he's the monster. Isn't he?

The domestic thriller Tooth and Nail explores the dark place where justice fails and all that's left is vengeance.




Buy it on Kobo: www.kobo.com/us/en/ebook/tooth-and-nail-19


Publisher:
Corvus Corax

Pub Date:
December 21, 2017

ISBN:
9781948001007

List Price:
$15.99